La Mantia's has been serving Lindsay and the City of Kawartha Lakes for over 84 years!
A proud history.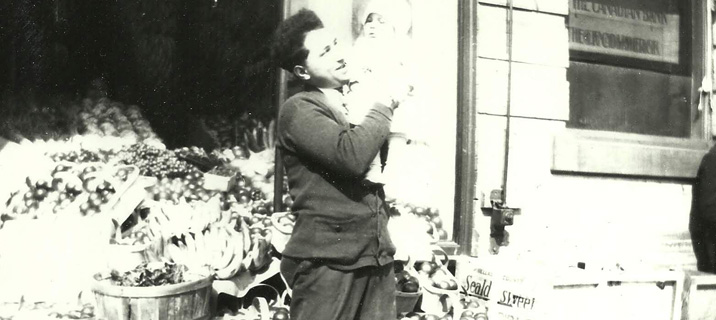 La Mantia's was founded in 1928 by Joe La Mantia Sr. and his wife, Lena (nee LaRocca). Joe and Lena were immigrants to Canada from the town of Termini Immerse in the Italian province of Sicily. As immigrants, Joe and Lena had to be self-reliant and industrious to build their place in Canadian society and to ensure a prosperous future for their family.
Joe and Lena's first store, Central Fruit Market, was located at 72 Kent Street, West in Lindsay beside what was then the Canadian Bank of Commerce. The store sold fruit and an ever increasing supply of groceries. Many of these products were delivered directly to homes using a pony and cart. In the winter the pony drew a cutter to contend with the snow. Even to this day, many old-time residents of Lindsay, recount the delivery of orders by pony.
Central Fruit Market was one of the first businesses in Lindsay to have a telephone. It's phone number was "10". Our slogan then was: "Dial 10 and to your home we promptly go."
Joe and Lena had five children. Joe Jr, Jim, Jean, Gus and Anthony. All of the children worked in the store or delivered orders using the pony. Eventually, Joe Jr., Jim and Gus came to work in the store full time. Joe Jr. purchased groceries. Jim became a skilled meat cutter and Gus made the trips to the Ontario Food Terminal to purchase fresh produce. The business expanded into wholesale and opened a warehouse in Ellesmere lane. In 1956, the family grocery store was re-located to a larger premises at 138 Kent Street, West in downtown Lindsay.
In 1966, Joe Sr. died of complications from a heart attack. The business continued under the direction of Joe Jr., Jim and Gus.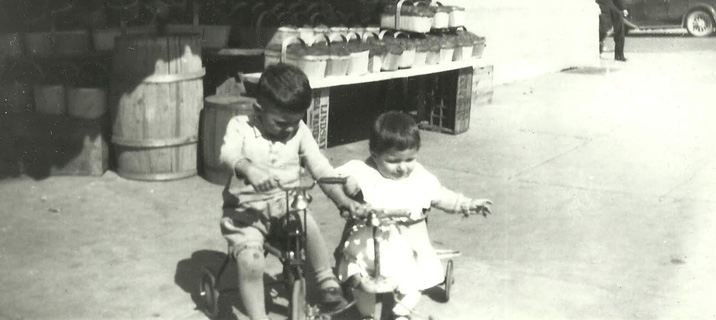 In 1995, the Country Market located to larger premises operating year-round in downtown Lindsay at 50 William Street, South. This building was originally built in 1964 for A&P and is located on an acre of land with substantial parking. In 1999-2000, the building was substantially renovated by Jim and his sons, David and John. The highway location of the Country Market, now known as "Oasis Pool & Garden Centres" continued in the pool, garden and spa business under the direction of John La Mantia.
From 2000, the now re-named "La Mantia's Country Market" continued to be operated by Jim and his son David La Mantia until Jim's death in 2009. La Mantia's Country Market continues operations today under the leadership of David La Mantia.
Although, many things have changed over the years, La Mantia's commitment to quality has not. We remain the only store in the Lindsay area to source all of its fresh produce directly from the importers or growers of those fresh fruits and vegetables. We still make the early morning trips to the Ontario Food Terminal in Toronto to meet with our growers and importers just as Joe Sr. did in 1928. We still cut all of our fresh meat in store as Jim taught us.
La Mantias: A fresh tradition since 1928.